The Premier League is widely regarded as the best football league on the planet and certainly as one of the most exciting to watch. The world's best players are attracted to England, there are sell-out crowds week in, week out, and the entertainment on offer is second to none.
In the recent 2021-22 season, for example, the title race, the battle for places in the UEFA Champions League, UEFA Europa League and UEFA Europa Conference League, and the fight for survival all went to the final day for the first time in Premier League history. What a last day it was, as we saw Leeds save themselves and relegate Burnley, and Man City come from two goals down to seal the title.
Of course, millions around the globe watched that fantastic drama unfold on television. Some, however, are lucky enough to watch a Premier League game live from the stands, but getting Premier League tickets for the big games at the most popular clubs can be nigh on impossible if you are not a season ticket holder or best friends with the manager at the ticket office. However, if you are prepared to drop your standards a little lower and go down in terms of club size and the calibre of game, things can a whole lot easier when it comes to getting your hands on some tickets.
Here we take a look at just how hard it is to get tickets to a Premier League match, the difference between the cost of the lowest price ticket and the highest hospitality package, and a brief check on season ticket prices.
How Do You Get Premier League Tickets?
Obviously, how easy or hard it is to get your hands on Premier League tickets varies from club to club. It will be harder to get tickets for matches at Anfield than it would be at the Brentford Community Stadium, for instance. First things first, getting in early and planning well in advance could be your best bet.
Tickets sell out extremely quickly for the big Premier League matches. Although the club must allocate a percentage of ticket sales to non-season ticket holders, club members usually get first dibs, and there are rarely tickets left for general sale. These days, signing up as a member is almost a must, certainly at the clubs that almost always sell out.
Digital Is the Only Way
Long gone are the days of turning up and paying on the gate. Some clubs in the lower leagues might still offer that option, but all Premier League tickets must be bought in physical form (or digitally) in advance. If tickets are available, you can usually pick your seats from a virtual stadium plan, which can also allow you to compare the prices.
Cash turnstiles used to be the only way to purchase tickets, but football has evolved massively in the digital era, with even some bars around the stadium being cashless these days. You also get pre-match, post-match and half-time entertainment as a bonus at some grounds.
In order to buy tickets you simply visit the club's website where the box office or tickets section should be easy to find. As with many online purchases you will typically need to register in order to complete the order and the site will also give you information about the availability of tickets for upcoming games. Tickets are usually available first to members or people who have bought tickets in the past, with different stages of release should tickets remain available. The last of these is general purchase, which means that anyone can simply buy on a first come, first served basis for as long as availability remains.
Pick the Smaller Clubs & Matches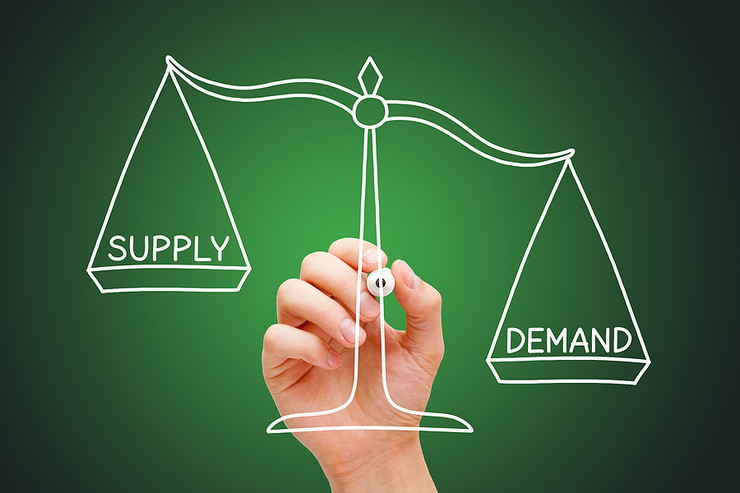 We all love watching the big Premier League games. Last term (2021-22), Man City and Liverpool were the two top dogs in England, and both meetings were spectacular affairs. The giants drew 2-2 at Anfield in October, and then played out another 2-2 stalemate at the Etihad Stadium in April. Also, almost 90,000 watched the Reds beat City 3-2 in an FA Cup semi-final at Wembley Stadium in April 2022.
For most of us, we watched all three showdowns from the comfort of our own homes. Liverpool are one of the best supported clubs in the world, while Manchester City's fanbase has grown tenfold over the past decade or so, but only a tiny percentage were able to see the games live in the stadium.
You are far more likely to get tickets for the so-called lesser matches, even with one of the big boys involved against a smaller club. For example, get in early and you might just be able to purchase tickets for say Liverpool v Fulham at Anfield, but you can forget the Merseyside derby.
The likes of Man City, Liverpool and Chelsea have European commitments and are likely to go far in the domestic cup competitions, which could affect the date of a Premier League match. Although the ticket will still be valid, there is a chance a match can be rescheduled at any given time, but getting in early is critical.
Become a Club Member
If you are after tickets for you own club, you are likely to already be a member. Becoming a member can give you first refusal on tickets, discounts on club merchandise along with various other benefits. As we mentioned, one of your best chances of securing Premier League tickets is becoming a member of the home club.
Singing up is often easy – they usually need an email address and password, which should be enough for a standard membership. Increasingly, more and more clubs will charge a fee to become a member, and attending lower-profile games can sometimes give you a better chance of getting tickets down the line for the bigger fixtures. Clubs are known to offer points schemes and rewards for attending other fixtures and membership schemed may have tiers within them based on past attendance of games.
Planning well in advance can be key to sealing the tickets you want. Like we said, fixtures are subject to change, but tickets will generally remain valid. Stay flexible and book a hotel room with free cancellation if travelling from afar and always be aware that in the modern era games are frequently changed to accommodate the TV schedulers, often with scant regard for the fans attending he game.
Availability in Lower Leagues & Abroad
Premier League tickets may be hard to come by, but getting tickets in the Football League should not be too much of an issue. Get your plans in early, and you should be able to nab tickets for the biggest Championship games of the season regardless of location.
Getting tickets for the top clubs in the European leagues can be tough, but packages are available through certain providers, with some offering matchday tickets and hospitality for the likes of Barcelona, Real Madrid, Bayern Munich and Paris Saint-Germain, among other European powerhouses. Also, tickets in the Bundesliga for example are far cheaper than they are in the Premier League.
Premier League Matchday Ticket Prices
In the 2018-19 Premier League season, Huddersfield Town set the lowest fixed price for a single ticket, pricing every game at £30 no matter who the opponent. Surprisingly, Liverpool sold the cheapest matchday ticket that season, with one game costing as little as £9, though this was part of a highly limited scheme which saw a very small number of tickets go on sale to local fans only.
At the other end of the spectrum, Arsenal had the most expensive ticket at a whopping £97. Despite underachieving in recent years, the Gunners also had the most expensive season ticket according to data from the 2020-21 season, with their highest price coming in at a ridiculous £2,755. Rivals Tottenham Hotspur have since taken over in that regard.
The lowest cost of a Premier League ticket in 2021-22 was not too bad, with the cheapest tickets around the £30 mark. The EFL Championship was £23.78, and EFL League One and EFL League Two was even lower at £21 and £18.26, respectively.
In alphabetical order, the table below shows the lowest single ticket price for each club during the 2020-21 Premier League season. The table will also show the differences between home and away adult matchday ticket prices.
Club
Home
Away
Arsenal
£26
£26
Aston Villa
£26
£30
Brighton & Hove Albion
£30
£30
Burnley
£30
£30
Chelsea
£47
£30
Crystal Palace
£27
£30
Everton
£38
£30
Fulham
£32
£30
Leeds United
£25
£25
Leicester City
£26
£30
Liverpool
£9
£27
Manchester City
£35
£30
Manchester United
£31
£30
Newcastle United
£27
£30
Sheffield United
£30
£30
Southampton
£32
£20
Tottenham Hotspur
£20
£30
West Bromwich Albion
£36
£20
West Ham United
£25
£30
Wolverhampton Wanderers
£30
£25
Cost of Premier League Season Tickets
West Ham United have one of the best stadiums in the Premier League, with their stunning London Stadium housing 60,000 fans. It may have taken time for the Hammers to settle into their new surroundings after leaving their beloved Boleyn Ground, but West Ham are now reaping the rewards of being in a state-of-the-art arena.
In the early years at the London Stadium, we saw pitch invasions, anti-social behaviour, and protests seemingly at every match. But the Irons have come on leaps and bounds off and on the pitch in recent times, and they qualified for Europe via their league position for a second year in a row for the first time in the club's history at the end of the 2021-22 campaign.
Things are going great on the pitch under David Moyes, and the London club are getting it right off the field, too. West Ham is the place to be if you want cheap season tickets, with the least expensive offering at the London Stadium for the 2022-23 season being as low as £299. Despite being the Premier League champions and one of the best teams in the world right now, Man City are next on the list at £350. In the table below, you can see the cheapest season tickets all the way to the most expensive (as of early June 2022).
Rank
Club
Cost
1
West Ham United
£299
2
Manchester City
£350
3
Nottingham Forest
£385
4
Leicester City
£385
5
Southampton
£399
6
Newcastle United
£417
7
Crystal Palace
£420
8
Leeds United
£438
9
Fulham
£460
10
Everton
£465
11
Aston Villa
£531
12
Manchester United
£532
13
Brighton & Hove Albion
£545
14
Brentford
£549
15
Bournemouth
£550
16
Wolverhampton Wanderers
£590
17
Liverpool
£685
18
Chelsea
£750
19
Tottenham Hotspur
£807
20
Arsenal
£927
More details can be found on the cost season tickets here.
Hospitality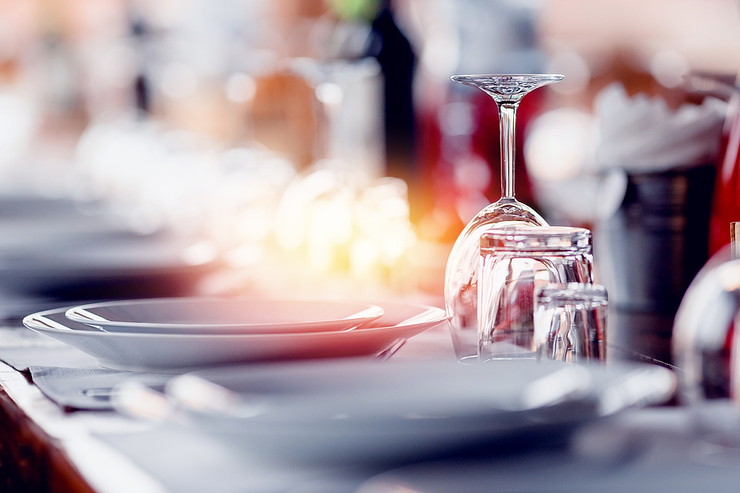 If you cannot get your hands on a matchday ticket, hospitality is your next, and sometimes only, option. Football caters for everyone these days whether you are taking in a non-league game on a wet terrace, to watching the UEFA Champions League final from a hospitality suite after a three-course meal and more champagne than you can handle. It's alright for some!
As the Premier League has grown in stature, hospitality has become a huge part of how the clubs make money, with more and more emphasis on these sorts of high value packages. Of course, there are many benefits to watching football this way, with food and drink, stadium tours and private rooms available. Not to mention you get to watch the game from the best seat in the house. Hospitality tickets are often the last to sell out, the cost prohibitive to many.
Hospitality Costs
Despite a decade of underachieving after Sir Alex Ferguson, Manchester United remain one of the biggest and popular clubs in world football. The Red Devils are among the most-requested teams to watch when it comes to international viewers, and the Manchester giants still sell out 70,000+ seats every home match.
To be fair, Man United's matchday hospitality is one of the best in the business. The club offer the likes of the Red Café, the No. 7 at Old Trafford Suite, and various other experiences and packages.
The No. 7 Suite, which offers padded seats in the famous Sir Bobby Charlton Stand, starts at £550 per person. The Red Café is cheaper at £330, while the Museum Experience, which gives you pre-match access to the United Museum, is more affordable at £270. Of course, prices will vary on the opposition and what exactly is included. It will be far cheaper to watch United in hospitality against Nottingham Forest than it would be for the Manchester derby.
There are also third-party options, which can offer you even better deals. Websites such as Travelzoo can provide good packages on certain low-profile matches, while fans from overseas can purchase package deals, which can include tickets, flights and hotels.
Hospitality does not always have to be expensive. Skip the tours, three-course meals, and free drinks, and you can watch Premier League football in luxury for not much more than the most expensive normal match ticket. Back in October of the 2021-22 season, champions Man City were offering just £70 for a hospitality ticket for a game against Burnley at the Etihad Stadium. Also, you could watch Arsenal v Crystal Palace for £79, and Man City v Palace for just £75.